« All Pro Tips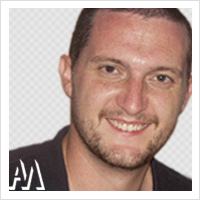 How To Get Noticed As a Twitter Background Designer
Posted in:
Oftentimes I am asked "Why should a person care about having a custom Twitter background?" Or I might hear a statement such as: "I don't follow people or check Twitter from the web interface, so having a custom background doesn't matter." It's quite possible that you might not check Twitter from the web interface, but there are many people out there that do, and some could be potential followers.
It seems to be pretty common knowledge throughout the Twitterverse that, roughly, the first ten visible tweets on your profile give a first impression about you when someone is considering whether to follow you or not. Therefore, why would you not care enough about your image to have a unique background which says something about your personality or business to add to that first impression?

It has been my firm belief that a Twitter profile is an extension of a personal brand; therefore, it was important to me to design a custom Twitter background for my profile from the beginning.
I am a freelancer. I am one person. My tweets, profile, and background design represent me as a person, not just a designer. My background design represents my passion for my beloved home state of Kentucky, my Appalachian roots, and my heritage as a southern American, as well as my love for design. My Twitter background is also a modified extension of the background seen on my portfolio website, MySpace, and Tumblr pages.
You Don't Have To Have Thousands of Friends for Self-Promotion
When I came across the Twitter Backgrounds Gallery, I decided to submit my own design and was fortunate enough to be featured in the January 2009 gallery. I was also fortunate enough to get a very large number of votes and ratings for that month, which resulted in my being featured in the January Top 10.
It should be quite obvious (and duly noted) that I am not a famous designer, nor am I a famous social media personality. I don't have thousands of followers and I haven't been featured in any design magazines, books, articles, or shows. So with little or no clout, how did I receive so many votes? Networking and self-promotion.
How I Got My Votes
Over the past two years of full-time freelancing, not only have I developed a personal network, I've also developed a network on Twitter, Facebook, MySpace, and other forms of social media. These networks have proved to be very supportive of me. They value my design work, but most of all they value me as a person. It also helps that I reciprocate and value the members of my networks, through conversation, honesty, hard work and a general belief in them or their product.
My network, then, encompasses these other networks, which are comprised of friends, colleagues, clients, family members, business owners, designers, professionals and other individuals that share my interests. I also remain in steady contact with great clients, who fortunately view my success as an addition to their success. It is this network that knows what is going on in my life and in my business. It is this network that helped me achieve success in votes for the gallery because they value me, they value what I have to offer in life, and they value my design work.
Even when business is slow I remain in contact with people in my network, and remain personable. This allows me to stay fresh at the top of their minds. I believe that it is a mixture of this self-promotion, as well as variety of votes from various Twitter Backgrounds Gallery fans, that got me featured as a designer on the Top 10. Being featured on Twitter Backgrounds Gallery has allowed me to gain exposure to a certain audience and niche I wouldn't have otherwise found through cold calls or emails. The exposure has also allowed me to benefit from a few non-Twitter related design inquiries, as well as some background design gigs which will be submitted to the gallery in the near future.
Tips on Designing Your Background or Having One Designed
Most people coming to the site to view the gallery either have a background design of their own, or are looking for a way to acquire a background design. The gallery has a unique niche in the design world, because amateurs and pros can fit in one community without the usual hostility. My advice to those who plan to choose a designer, or design their own background, is to thoroughly think about who you are and what you want to reflect from your Twitter profile. Does your background image remain consistent with the personality and image of the person that is sending the tweets? Remember that your background design should be about you, your likes, your passions, your business, or your personality.
Good design is about ideas and concepts, not just some cool-looking piece of Photoshop or Illustrator art that has no substance. If you're going to take the time to design a Twitter background, or have one designed, then I encourage you to make sure it meets your expectations and fits your needs.
Finally, after the hard work of designing your own background or waiting for your design, make sure to submit it to the great folks @TwitterBGallery for recognition from, and inspiration for, others.
About the Author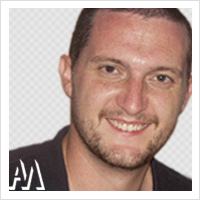 Adam Martin is a freelance graphic designer based out of Lexington, Kentucky and is an active Twitter user. His work ranges from print collateral to web design. He has worked in the automotive, sports, education and business to business industries on local, regional and national accounts.
For more information on custom Twitter background designs or other design inquiries, please contact Adam through email amartindesign [at] gmail [dot] com or follow and tweet with him directly.