« All Pro Tips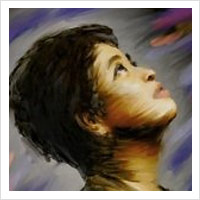 Basic Hand Drawn (Twitter) Avatar Tutorial
Posted in:
Why not put a new dimension to your Twitter avatar by making your own hand drawn image of yourself, your character. There are many ways to create an avatar. So many sites now that you can visit to create an avatar to use on your profile. But I think the best way to do it is draw it yourself.
Before making any avatar, consider 5 things about your personality or interest or just a character you might want to portray. For this tutorial the subject asked me to do an anime type. She says she wanted to be a sword wielding ninja. Popular in Japanese anime.

Step 1: Make a sketch and place details on your character.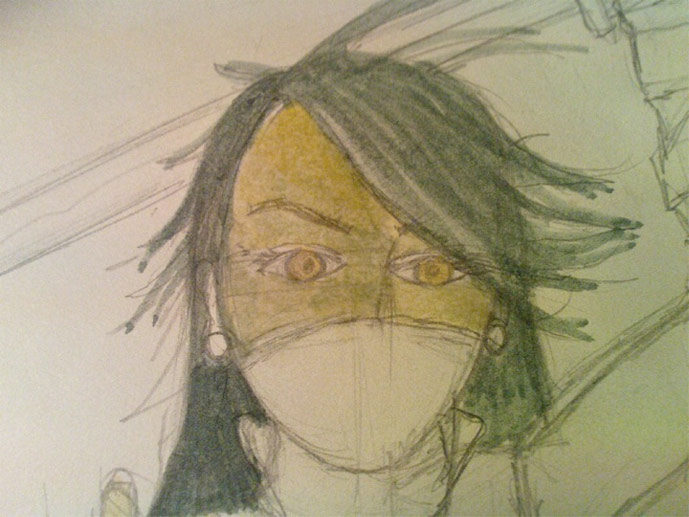 Pick the most prominent feature of yourself and draw as similarly to you as possible.
Step 2 and 3: Color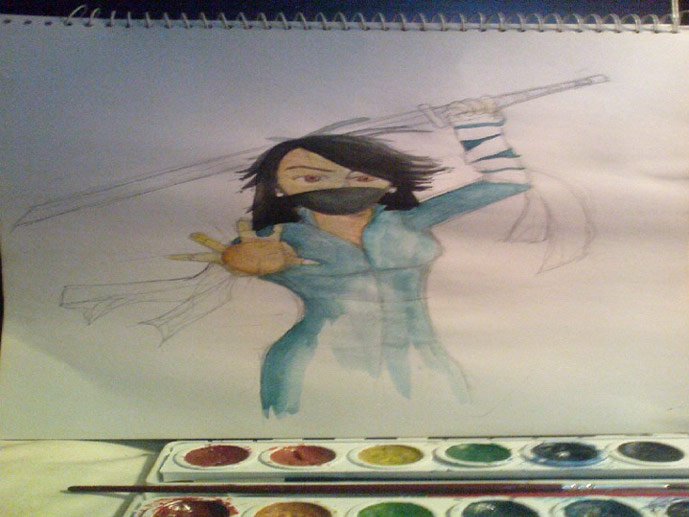 In my case I use watercolor. When I am satisfied with the basic structure and detail I scan.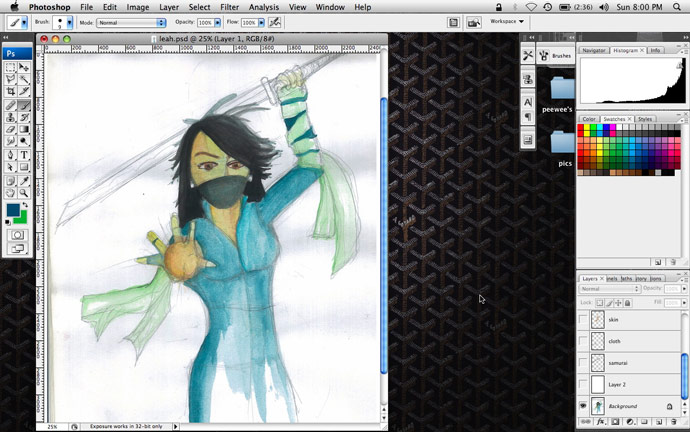 Step 4: Convert to black and white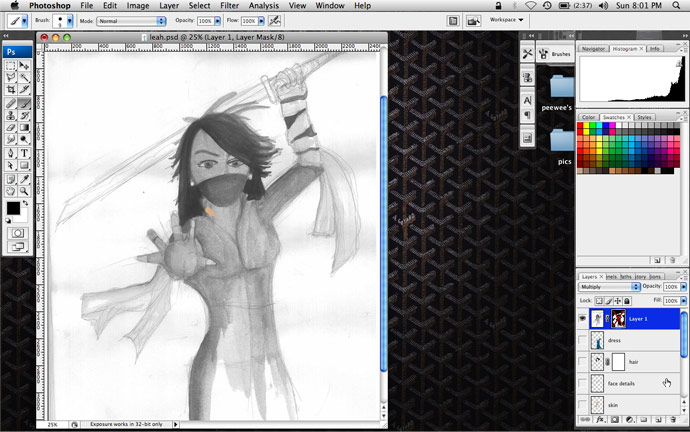 Step 5
Color using layers underneath the sketch layer then clean the sketch layer using masking.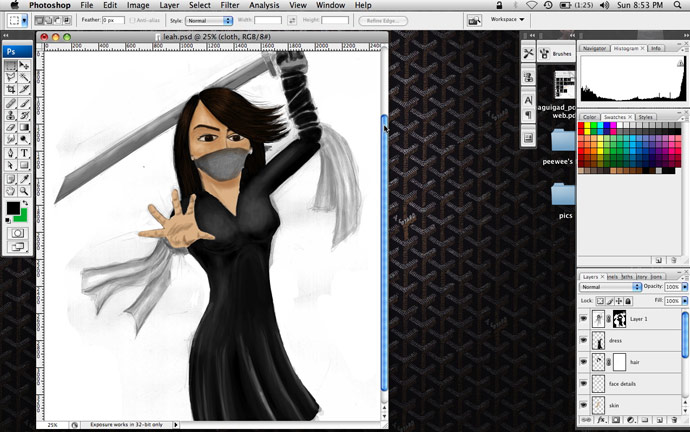 Step 6: Create Background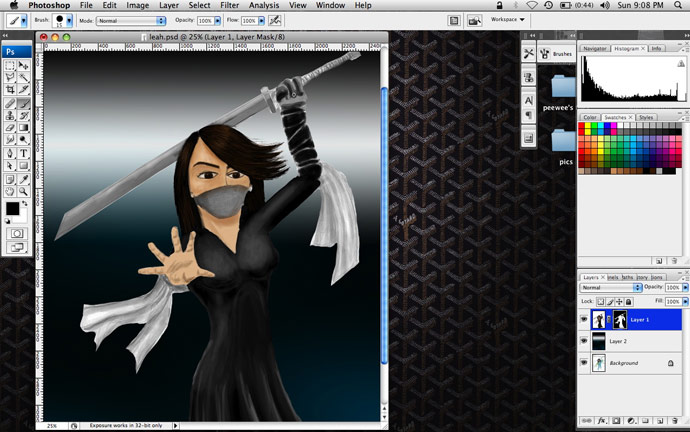 Here is the final avatar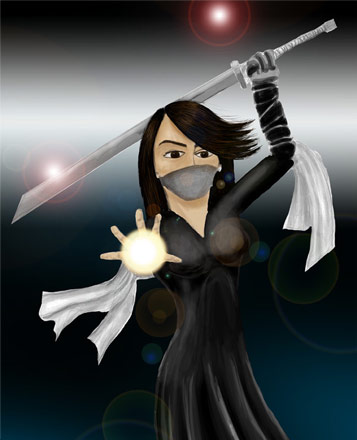 Another option can just be just finish the entire drawing by coloring by hand. Skip steps 3 to 6. Here is a sample of my own avatar that was drawn and colored by hand.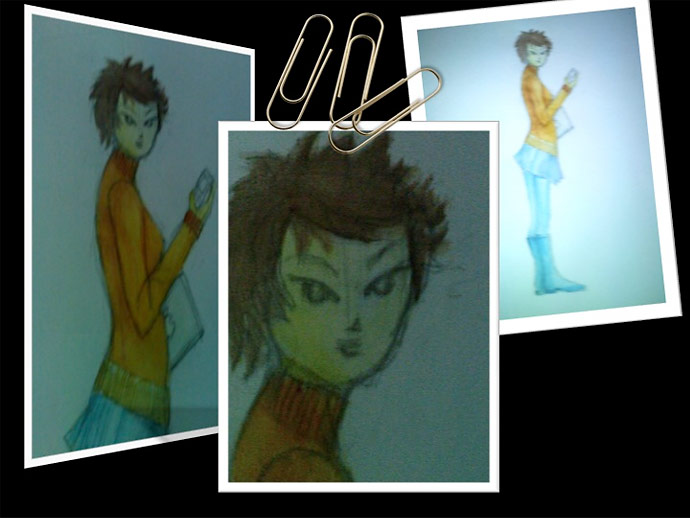 To view more of the different avatar options you can visit my blogsite at http://digigirlmisty.blogspot.com
About the Author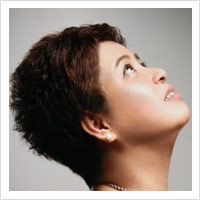 Misty Belardo works in an ad agency as digital activations director. Music helps her relax. She loves to draw, sketch and paint. Blogging is an art that she is now exploring and using as a medium of self expression. Coffee is her drink of choice. She was able to turn a government building into a club. She is known for the events that she has planned and implemented. She is a geek at heart and proud of it. Follow her on Twitter @mistygirlph.