« All Pro Tips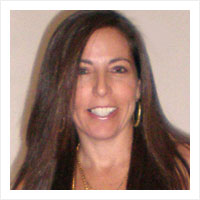 Good Will Wednesday & The Power of Twitter (Backgrounds)
Posted in:
What I love most about Twitter is how willing people are to help each other. Ask a question, and you immediately get a response. People want to help each other, so when I saw the tweets about Good Will Wednesday, it stuck in my mind.

The original tweets:

I kept thinking about Good Will Wednesday, and what I could do to help someone on Twitter and spread a bit of good will. I was in the midst of designing a few twitter backgrounds, and as I was adding all the contact information on one, I was struck with the idea – 'what if the twitter background were an actual resume'? It would need to be a 'highlights only' resume, but provide enough information that a employer would know what kind of position was being looked for and the experience level of the job seeker.
I sent out a tweet for a guinea pig;

With the help of some wonderful retweeters, (@mikeconaty, @bnunnally, @knitfemme, @elysa, @mlvalentine) I connected with @liajen.
Jennifer emailed me her materials, and I began working on the resume background. But the good will didn't end there, I wanted to use a photo of a desk, but I could not find what I was looking for after going through pages and pages at a stock photography site. I tweeted my frustration, and immediately got a response from @DEFgraphics offering to help. Bernie actually got out his camera and took a photo for me!
Here is the finished background: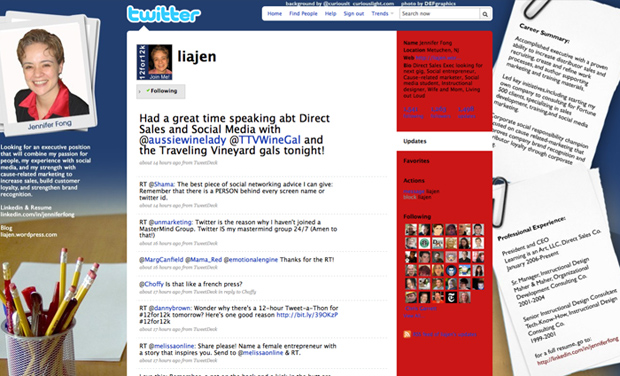 I don't know if this will help Jennifer or not yet, but it's an experiment I want to continue because I believe it has potential. Maybe it will work better for certain industries, for example; web design, programming,etc., so I am going to continue to look for guinea pigs on Good Will Wednesday. If you want to learn more about Good Will Wednesday, go to: http://kodespark.com/blog/2009/03/official-petition-for-goodwillwednesday/
About the Author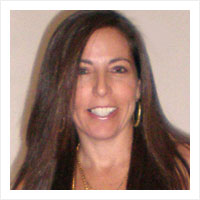 Nadine Gilden, Curious Light, Owner & Designer: Curious Light is a small web design firm located in Brooklyn, New York. We specialize in design and development of E-commerce and Informational sites for small businesses.