« All Pro Tips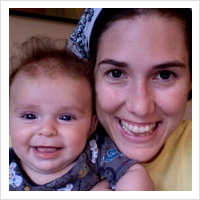 Expand Your Brand's Reach With a Custom Twitter Background
Posted in:
Social media outlets are one of the best ways for small businesses to gain exposure and a following. Because you're essentially investing your time, not your money, you can put as little or as much effort in as you see fit. This is often a great formula for entrepreneurs who don't have a huge startup or advertising budget.
Small businesses can use Twitter to find new customers, make businesses connections, and to alert existing customers about events, sales, or new products. There are plenty of resources available to help you optimize your use of Twitter. Just remember—no one likes a spammer. Make sure your updates are informative, with a nice mix of announcements and replies. Consider Twitter a conversation, not a podium.

Once a small business is established on Twitter (with at least 50 followers) it's time to make the most out of the small amount of real estate offered on the Twitter profile page. A few lines and one hotlink simply aren't enough space to convey what a small business is about or how to contact them. Additionally, the default Twitter backgrounds do very little to communicate a business's brand!
Sticking an image in the background haphazardly can actually hurt you profile's impact. If it tiles badly or just looks corny, you business is going to appear sloppy and amateur. On the other hand, a well-designed, helpful Twitter background will help potential followers understand who you are—and it will entice them to click "follow" and click through to your website.
Business Background Tips:
Make good use of the space on the left-hand side of the page.
Include a picture of yourself and/or your business's logo.
Use a short, catchy tagline when applicable.
Include a link to your website, your email address, and your website(s).
Consider adding your phone number when appropriate.
If you have no design experience, let a pro design your background—you don't want the page to reflect poorly on your brand.
Pay attention to the color scheme, and don't go overboard!
About the Author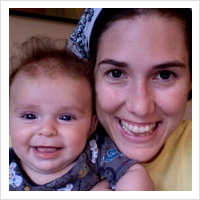 Maria
is full time mom and part time small business owner who blogs at
Mommy Melee
and designs custom twitter backgrounds at
Family First Studios
.